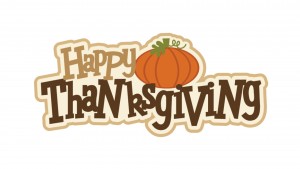 Hello everyone
I wanted to let you know the following:
Thanksgiving Party:
Thursday, November 26th, 2015 – 6:00 PM – 8:00 PM
Any and all classes scheduled at this time, will be canceled and provided a date and time the make-up.
This does not apply to all the classes, only a few of them, please check your e-mail if this applies to your class.
Thanksgiving Party Agenda:
Burgers
French Fries
Pepsi/Coke
Candies/ Snacks
Activities
Etc…
More about Thanksgiving on our blog:
http://blog.dialectzone.org
Important:
Parents may NOT join the party, however you may stay for a little while to take pictures.
I do ask that after taking pictures, everyone (parents) will be asked to leave. (No Exceptions)
I do ask for cooperation in this matter.
This is the only way to actually experience a small part of what Halloween is all about.
This is a free party and open to everyone, but I need to know who will be attending so I can prepare.
Also, I will broadcast – live stream the event online, for my friends and family in America, England, China and worldwide.
Please feel free to give this link to your friends and family, so they can join in the fun.
http://www.dialectzone.org/event.php?id=Thanksgiving
I will also post the pictures on our website's The Great Wall of Pictures – Wonder Wall.
Please share, and please comment and rate the wonderful pictures, I will add more as I get them.
If you have any questions or concerns, please feel free to contact me at anytime.
Thank You