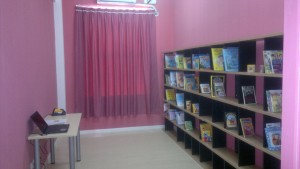 Donations to our Library;
The Dialect Zone International's Library's collection has been greatly enriched by the many fine donations of materials and contributions. The library is very grateful for these donations and through donors, has been able to acquire many important acquisitions which could not have been purchased otherwise. Material donations (such as books and audiovisual items) need to be brought or mailed to the library at which time the donor will be given a receipt for tax purposes. Monetary donations may be maded online to the library director along with any instructions.
Income Tax Statements:
The library cannot assess the value of a donation. There is a donation letter/receipt that can be provided for your records. It is the donor's responsibility to determine the value of the donation or use an independent appraiser to do it for them.
Books and Audio Visual Donations:
In accepting a gift of materials, the library reserves the right to decide whether items donated should be added to its collection. Out of the many books and other materials which are donated, a considerable amount can be used to full advantage by the library. Some materials, although they have value, cannot be used because they may be: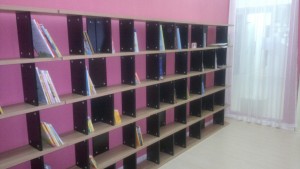 a duplicate of an item of which the library already has a sufficient number;
outdated and therefore do not possess adequate circulating value to the library;
in poor condition – which would not justify the expense of processing, cataloging and preparing it for circulation; and/or
of a specialized nature and not within the collection development policy of the library.
If donated book and other materials are not used, these items will be donated to the affiliates of Dialect Zone International and sold at their book sales. The affiliates have made many donations to our Library from funds they have raised. Items the library will no longer accept include magazines and VHS tapes.
Monetary Donations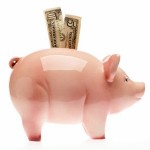 :
Dialect Zone International welcomes monetary contributions. Monetary funds received usually go into the costs of expansion, but donors can also request that funds be used for a specific purpose. Although it is unlikely, there may be an occasion in which the restrictions set by the donor make it impossible for the library to accept the contribution.
To make a donation online, please click here.
Memorial Donations:
A memorial donation can be made in the name of a friend or relative and will enable others in the community to share in your remembrance. Dialect Zone International acknowledges all memorial gifts by sending a letter to the family of the person being remembered. An appropriate memorial nameplate may also be placed in the donated item.
Other Donations:
Donations of other kinds of items such as computers, paintings and various equipment are often not suitable for Library use. Each item will be evaluated and, if it cannot be used, may be donated to the affiliates of Dialect Zone International for sale or to another agency where the item can be used.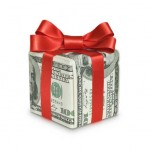 Recognition of Gifts:
Dialect Zone International has a "Donor's Wall" located in the vestibule. Cash / Credit Card donations are recognized as follows:
Benefactor……….$5,000 or more

Patron…………….$1,000 or more

Sponsor………….$250 or more
To make a donation online, please click here.
Use of Gifts: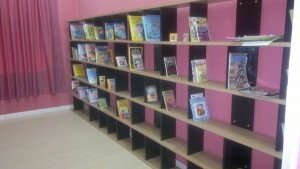 All gifts are accepted with the understanding that they may someday be sold or disposed of in the best interest of the library. Dialect Zone International cannot commit itself to perpetually housing a donation. Of course, no donation will be disposed of in a careless manner and every donor can be assured that the library will respect their donation and house it as long as feasible.
Items we cannot accept:
Equipment, including computers, printers, and software
e-Books of any type, since eBook leasing is based on contracts and licensing which cannot be transferred
Did you know that if you subscribe to our website, you will receive email notifications whenever content changes or new content is added.
1. Enter your e-mail address below and click the Sign Me Up button.
2. You will receive an email asking you to confirm your intention of subscribing to our site.
3. Click the link in the email to confirm. That's all there is to it!
Note: if you wish to unsubscribe from our site, click the unsubscribe link at the bottom of the email you received.
Then indicate you no longer wish to receive our emails.
Thank You
Dialect Zone International