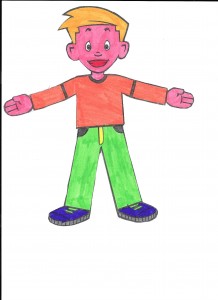 Name: Andy
Date: October 9th, 2015
Location: Nantong, China
I am Andy. I come from China. My chinease name is Ma yue.
I live in Nan Tong city.
I am nine years old.
I am student in the third grade.
I took photo with Stanly in the taekwondo hall.
I practiced taekwondo for two years.
I received blue ribbon last month.
I love sports.
I like swinmming, playing badminton, riding bike.
I want to make friend with you and you!