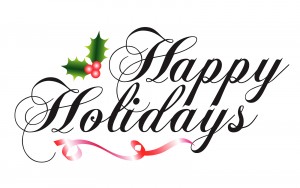 As part of Dialect Zone International's History Curriculum, students will begin to learn about different American Cultures, Traditions and Holidays.
To further enrich these skills, students WILL participate in this multicultural, Happy Holidays Project.
Thanksgiving
Christmas
New Year's
The students will write 3 (three) different letters, to 3 (three) different people:
Barack Obama – President of the United States
Joe Biden – Vice President of the United States
Max Sieben Baucus – U.S. Ambassador to the People's Republic of China
I plan to begin this project starting today November 1st, 2015, and it is very simple yet very interesting to do.
Print out a real photo / picture 4×6 or 5×7 size (DO NOT print the picture)
Picture / photo must be a recent one taken within the last 30 days.
Picture must be pasted/glued HORIZONTALLY
Wish the person you are writing to a wonderful holiday season.
Must be written in English.
Parents may help but MAY NOT write it for the child.
Students may write some wonderful Chinese Poetry or Words of Wisdom.
Be creative as you want to be.
If possible make a short video and explain what you are doing.
Hand in your Happy Holidays Project along with any videos, information, notes, drawings, and the letter as soon as possible.
Remember, it will take time to mail the letters to America, and therefore please understand that this project has to meet a deadline.
After completion, please hand in your information, videos and photos to your teacher only.
For more information please visit: http://blog.dialectzone.org