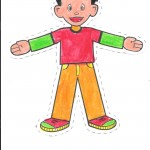 Name: Sam Sheng
Date: October 2nd, 2015
Location: Jun Shan,  Nantong, China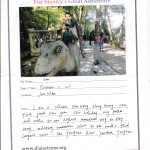 I am a Chinese Nantong Sheng Ming- Sam, first grade this year.
This holiday, my father and mother to our highest mountain city to play army, military mountain close to the world's third largest river- the Yangtze River, Junshan Yangtze River was originally an island, 100 years ago, due to the Yangtze River upstream bring sediment, Junshan around becomes a land.
We went to play that day, Junshan dinosaurs exhibition is being held, with the Stanley photo, left an unforgettable memory.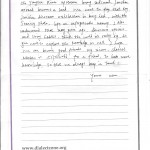 I also understand that many years ago, dinosaurs species and living habits, think the world is really big, do you want to explore the knowledge as well.
I hope we can become good friends. My micro-channel number is xxxxxxxxxxx, for a friend, to learn more knowledge, so that we always keep in touch!
Yours sam.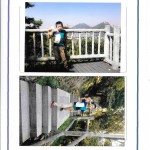 亲爱的朋友:
我是中国南通市的盛铭,今年上小学一年级。
这个假日,我和爸爸,妈妈到闷闷这座城市最高的军山去玩, 军山紧靠着世界第三大河流—长江,军山原来是长江里的一座岛屿,100多年前,由于长江上游带来的泥沙,军山周围就变成了陆地。
我们去游玩的那,军山正在举行恐龙展览,通过与Staniey合影,留下了难忘的记忆。
我也了解很多年前,恐龙的种类及生活习性,觉得世界真大,人类要探索的知识还有很多。希望我们能成为好朋友,我的微信号码为xxxxxxxxxxx,为了友谊,为了学习更多的知识,让我们经常保持联系!
盛铭
2015/10/4