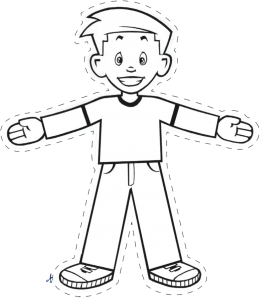 The Flat Stanley Project !
Please print out this Flat Stanley character
Color the Flat Stanley template
Cut out Flat Stanley character to send to others or take to interesting places.
Record your adventures using a digital camera.
Hand in your Flat Stanley to your teacher.
Your teacher will help you send him to a friend to be taken on an amazing new adventure!
Join the Flat Stanley phenomenon and support this international literacy activity by send us your own images to our Flat Stanley Project.
If you are interested in our Flat Stanley Exchange, please click here to contact us.
"Kids- if YOU keep your sense of humor, and reach out to other kids in ALL the world, and get them to reach out to you in their own way, there may be a human race here in another 100 years!"
– Pete Seeger, written to Dale Hubert on the back of his Flat Stanley.