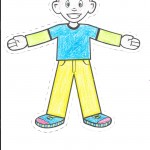 Name:Bonnie Lu
Date: October 4th, 2015
Location: Chongchuan Nan Chuan Yuan, Nantong, China
Hello!
My name is Bonnie. I'm a Chinese girl. I am twelve years old. I study in Cheng Zhong. We have seven subjects in my school.
There are English, Chinese, Maths, Art, PE, and Science. I like PE, Music and English.
B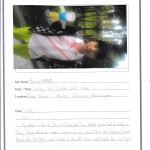 ut my English is not so good. I can play basketball, I am good at it.
I have a good friend. Her name is ZhangWenqian. We play together, eat togrther, study together…
My mother is a teacher. She likes shopping and playing computer games.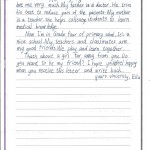 My father is a teacher too, he likes reading books. I love my family.
We have a National Day holiday now. I have a lot of fun in holiday. OK, good buy, Stanley.
Your friend Bonnie
4th, October.
Did you know that if you subscribe to our website, you will receive email notifications whenever content changes or new content is added.
1. Enter your e-mail address below and click the Sign Me Up button.
2. You will receive an email asking you to confirm your intention of subscribing to our site.
3. Click the link in the email to confirm. That's all there is to it!
Note: if you wish to unsubscribe from our site, click the unsubscribe link at the bottom of the email you received.
Then indicate you no longer wish to receive our emails.
Thank You
Dialect Zone International