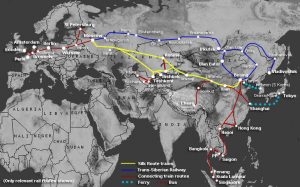 Time for a long trip along the new silk road.
China sent its first freight train to London earlier this week in what is one of the world's longest train rides.
The train left Yiwu West Railway Station in Zhejiang province Sunday and is headed for the British capital.
The trip will take two and a half weeks and cover almost 8,000 miles.
"This cargo train service highlights important trade partnership between the UK and China post-Brexit," said Oscar Lin, manager of the UK-based Onetwothree Logistics, which is handling customs clearance and distribution for goods on the train.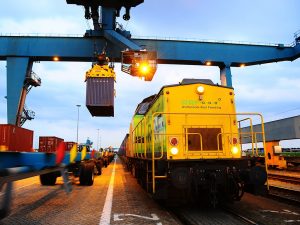 The train is hauling household goods, bags, suitcases and garments, among other items, and will pass through Kazakhstan, Russia, Belarus, Poland, Germany, Belgium and France before it gets to London.
London is the 15th city in Europe added to freight service between the continent and China.
The train is part of Chinese President Xi Jinping's vision for "One Belt, One Road" — dubbed by some as the new silk road. It's China's infrastructure initiative, which Xi hopes will improve China's economic ties with Europe, Asia and the Middle East.