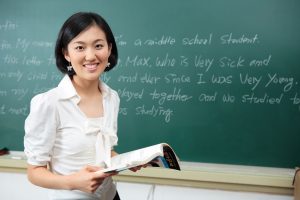 The right candidate is expected to be energetic, enthusiastic, patient and reliable when working with children. Foreign teachers are obligatory to prepare lesson plans ahead of time and aided with a Chinese assistant when giving lessons.
Foreigner teachers have 40 officially working hours per week. All the classrooms are equipped with computers, electronic whiteboards, WiFi and much more. The 50 minute class includes systematic textbooks and other materials.
We offer:
* On the job training
* Competitive salary
* Flight reimbursement
* Travel Allowance plus bonus
* Paid holidays
* Paid and sponsored Z visa plus Foreign Expert Certificate (FEC)
* Arrival Assistance (Apartment search)
* Hotel Accommodation upon arrival
* Ongoing training and development workshops
* Career development opportunities
* Pick up service
If you are looking to teach English in China, teaching young learners in Jiangsu province is guaranteed to be a truly rewarding and exciting experience. As far as ESL jobs in China go, you will not find better support, teaching materials and a friendlier teaching team. With a legal work visa and insurance provided you can teach English abroad in safety and security.
Essential Requirements:
Applicants must be able to meet the following requirements:
Any degree/diploma (3 year minimum) plus a TESOL certificate
Native English Speaker:
Teaching experience desirable
Job Benefits:
Accommodation: Provided
Qualifications & Requirements:
Required Certificates: TESL/TEFL Certificate
Level of Education Required: Bachelor
Additional Requirements:
Teaching experience desired
We are looking forward to hearing from you, click here to contact us, by submitting a support ticket!
Nantong Travel Guide:
Nantong Population: 7,737,900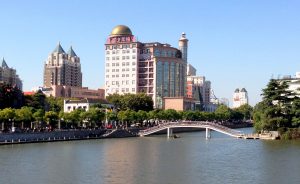 Area: 8,544 square kilometers (3,299 square miles)
Nationalities: Han
City Flower: Chrysanthemum
City Tree: Yulan Magnolia
Administrative Division: 2 districts (Chongchuan, Gangzha); 2 counties (Rudong, Haian); 4 county-level cities (Haimen, Qidong, Tongzhou, Rugao)
Useful Telephone Numbers:
Police: 110
Ambulance / First Aid: 120
Fire Department: 119
Weather Forecast: 121
Zip Code Inquiry: 184
Location:
Standing on the Yangtze River Delta, Nantong is in the central part of Jiangsu Province. The ports of China's coastal area can be reached through its estuary to the sea. Proceeding northward along the Yangtze River, the city can connect the thoroughfares with cities in Jiangsu, Anhui, Hubei, Hunan and Sichuan provinces.
Physical Features:
Nantong City is on the north bank of the Yangtze River, neighboring north Jiangsu Plain and separated from Shanghai by the Yangtze River. It is a fine port and the hinge of coastal transportation in Jiangsu's coastal area.
Climatic Features:
Enjoying a subtropical and warm temperate monsoon climate, the area has relatively moderate and favorable weather with enough sunshine and abundant rainfall. Its average temperature of a year is about 15C (59F). Just as other cities in Jiangsu Province, the rainy season of the city usually ranges from July to September.
When to Go:
Spring is the most favorable season to pay a visit, for the weather is neither hot nor cold. The water, garden and mountain landscape make the city in spring the most charming.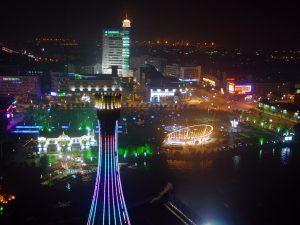 History:
This area was formed by the deposition of Yangtze River sediment in remote ages. In the Han Dynasty (206BC-220AD), it was a famous town prosperous in salt producing. It was in the Tang Dynasty (618-907) that Nantong began to be linked with the mainland of China. Before that period it was called Douzhou, an islet. From then on, it was well-known for its location leading everywhere.
Scenic Spots:
Hao River Scenic Area: The Hao River was once an ancient moat encircling Nantong City in the year of 958. With over a thousand years' history, the river is one of the four existent ancient moats in China. Along the Hao River, there are Tianning Temple, Nantong Museum and many squares, parks